Glacial Trail Scenic Byway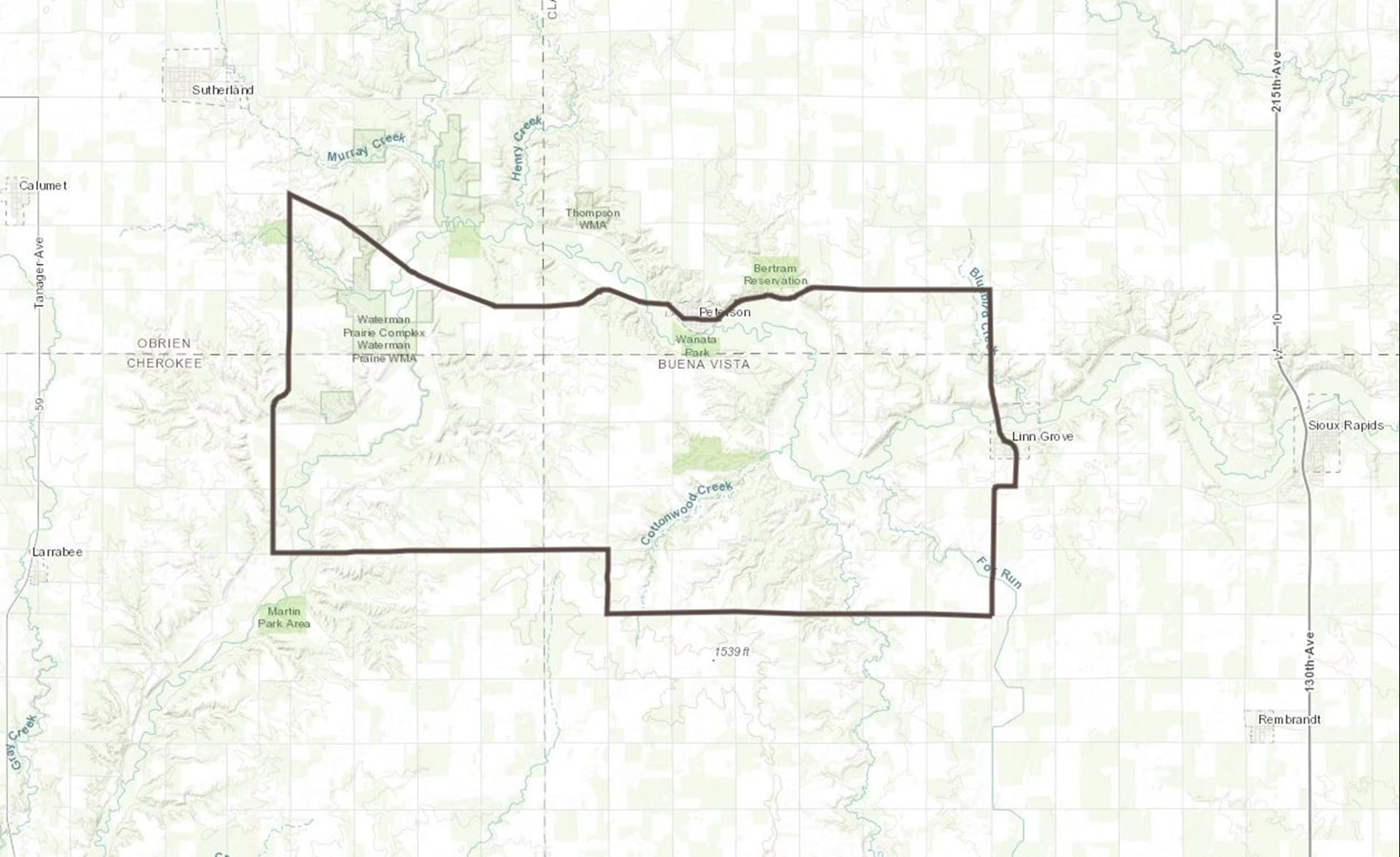 Website
Email
712.482.3029
712.482.3029
The Glacial Trail Scenic Byway takes some surprising turns along its 36-mile loop in northwest Iowa. As the name implies, glaciers carved the picturesque landscape of this unique byway. Travelers are treated to spectacular views of rolling hills, forested valleys and the Little Sioux River.
The Prairie Heritage Center near Peterson is the place to stop for information about the geology and natural history of the area. Learn about glacial remnants, including kames and kettles, glacial till, hanging valleys and catsteps, all in one place. You'll also see a restored prairie and learn how prairies were vital to Iowa's rich agricultural heritage.
Traveling through the corners of four different counties, the byway boasts more than its share of parks and wildlife areas. Some are rich with cultural history as well as natural resources. You'll find park structures built during the Civilian Conservation Corps era and log cabins from pioneer days. You can also explore the great outdoors while floating down the historic Little Sioux River Canoe Trail; boat rentals are available locally.
History buffs will also find evidence of the area's rich Native American heritage in the archaeological sites near the byway and in the museums of the quaint country towns of Peterson and Linn Grove. Artifacts from the Mill Creek culture date back to around 1000 A.D.
The Glacial Trail Scenic Byway is definitely off the beaten path, but the byway's natural beauty, rich history and recreational offerings make the trip well worth your while.
Map and Information
Group Itinerary
Audio Tour
Facebook
Communities
Information
TRAIL USES: Driving

LENGTH: 36 miles

SURFACE: Paved